Lo Speziale
was Joseph Haydn's third opera, and the first opera to be performed performed in 1773 at the newly-built opera house at Eszterhazá, often referred to as the Versailles of Hungary.
Goldoni's libretto, which had been set fifteen years earlier for a carnival in Bologna, had to be rewritten and reduced to suit the four singers available. This involved the necessity of casting a woman in the role of Volpino and transferring one of the other male roles from the bass clef. A cast with two tenors and two sopranos, is in other words no whim of the librettist and/or the composer but a practicality. After the Eszterhazá performances the work fell into oblivion but was revived in the late 19
th
century. It was drastically rewritten, with little left of Haydn's original, when it was performed by conductors like Mahler.
It was not until the late 1950s that an authentic edition was published, based on an incomplete Budapest score. The greatest problem is that there is a great deal missing from the third act: an aria, a duet and lots of recitative.
The opera is scored for two flutes, two oboes, bassoon, two horns, strings, continuo.
Lo Speziale
tells the comedic story of a love triangle between the poor apprentice Mengone, the rich and assured dandy Volpino, and the local apothecary's ward, Grilletta.
The Characters
Sempronio
(Team Pinkman:
Katia Hayati / Team White:
Carmelo Rosado)
An old apothecary, traditionally sung by a tenor. Sempronio is obsessed with the news. For our purposes, Sempronio is akin to Walter White.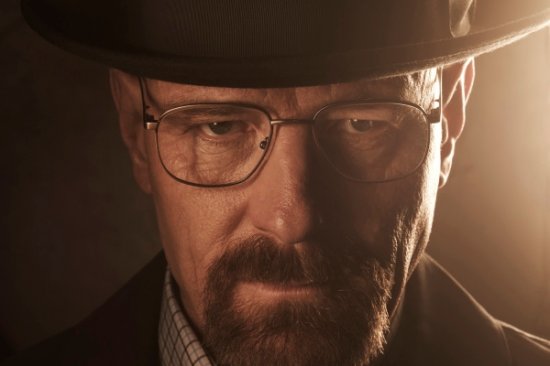 Grilletta
(Team Pinkman:
Kathryn Benedicto / Team White:
Nicole Cooper)
Sempronio's ward, has a substantial inheritance. Traditionally sung by a soprano. For our purposes, Grilletta was inspired by Jane Margolis.
Mengone
(Team Pinkman: Carmello Tringali / Team White:

Mark Bonney)
Sempronio's young apprentice,
traditionally sung by a tenor. For our purposes, Sempronio is Jessie Pinkman, the guy who's really too sweet to be a drug dealer.
Volpino
(Team Pinkman: Ewa Nowicka / Team White:

Corinne Rydman)
A rich young dandy,

regular drug buyer from Sempronio.

Traditionally a breeches role, sung by a mezzo-soprano. For our story, Saul Goodman was our character reference.